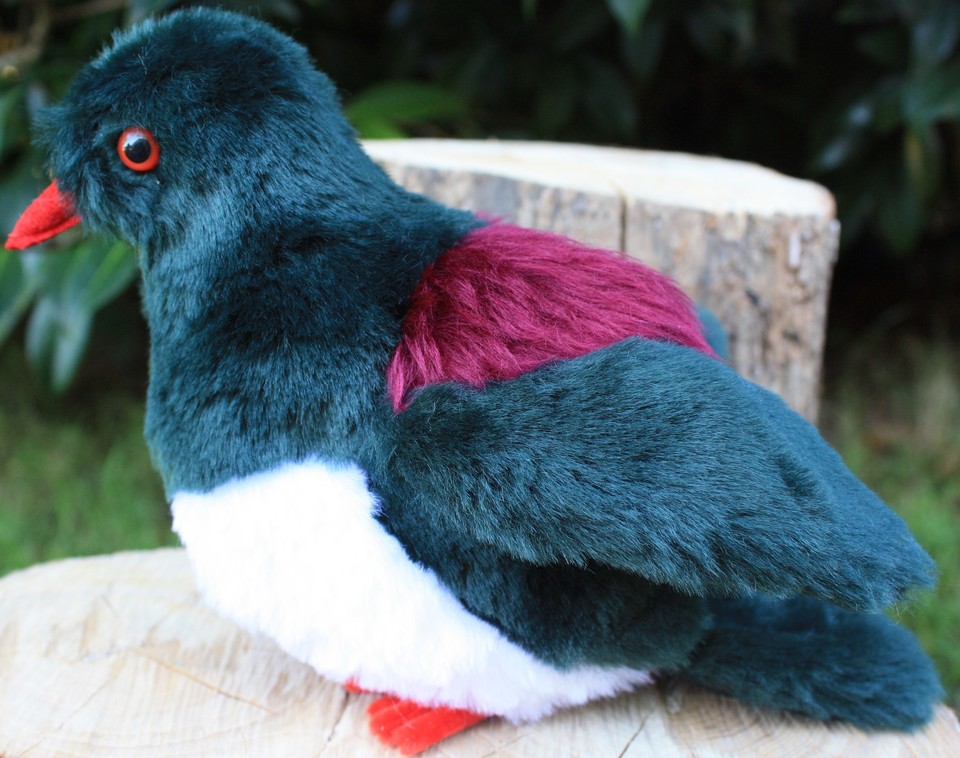 The New Zealand pigeon or kereru is endemic to New Zealand.
Kererū play an important role in the spread of seeds of native forest plants. With birds like the huia and piopio being extinct, the New Zealand Pigeon is the only native bird large enough to eat the big fruit of some of the important native forest trees like tawa, karaka, taraire, miro and puriri.
They are known to fly long distances enabling them to distribute seeds throughout the forest. After eating the fruits, the birds fly away and poo the seed somewhere else in the forest, along with some nutritious fertiliser.